Call to Action-China Customs GDSN® Initiative
From now on, ALL GDSN members are invited to synchronize data to the General Administration of Customs of P.R.C. (GAC) to enjoy an easier, faster and cost-effective import declaration process so as to enable more international brands to enter Chinese market smoothly.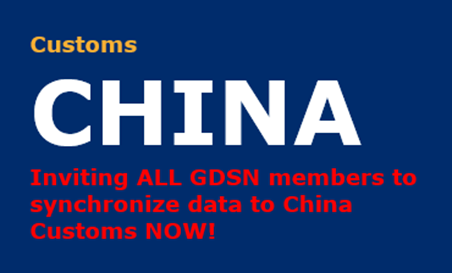 Since the new coronavirus (COVID-19) outbreak, the world is facing one of the most serious global public health impacts in human civilization history. This virus does not respect borders. Nor is race or nationality relevant in the face of the disease. However, with love and compassion, people of all countries have looked out for each other and forged extraordinary synergy in the fight against COVID-19. While China is working on an ongoing basis to contain the virus and restore economic development, GS1 China has never stopped its footsteps in the contribution of anti-epidemic work as well as strengthening international data cooperation by leveraging GS1 standards.
Backgrounds of China Customs GDSN Initiative:
Today, the economic and social well-being of countries in the world is increasingly interconnected. China as the second largest world economy by imports faces increasing challenges on efficient border clearance and supervision of imported products. The General Administration of Customs of P.R.C. (GAC) and GS1 China jointly collaborated in the adoption of GS1 barcodes in customs clearance and introduced GTIN application in the 'single window' declaration system in August 2019. Since then, customs agencies all over the country have executed GTIN declaration on 'single window' system where enterprises can enjoy a more accurate and speedy customs declaration using GTIN. Visit HERE to learn more about China Customs GDSN Initiative.
Benefits:
This initiative not only simplifies and speeds up the border declaration process but also improves data accuracy and authenticity. Along with the continued rising demand for imported products within the Chinese market, this approach also to some extent protects overseas suppliers' brands as well as expands sales in the Chinese market. Together with this smart regulatory enforcement, it strengthens consumers' confidence and trust in imported products.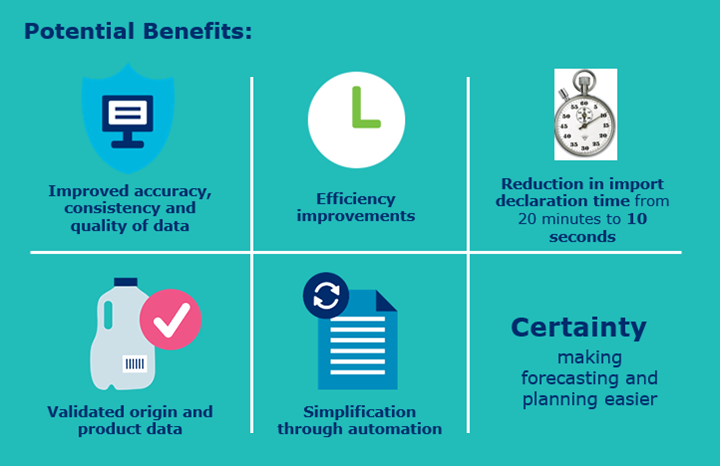 Latest Progress:
In order to protect cross-border flow of international products from the impact of the pandemic, the GAC has been actively committed to promote GTIN application in customs clearance. Recently, GS1 China has received the GTIN list of imported products from the customs "single window" platform, involving statistics from 85 countries and regions. Click below to explore GTIN Lists by continent.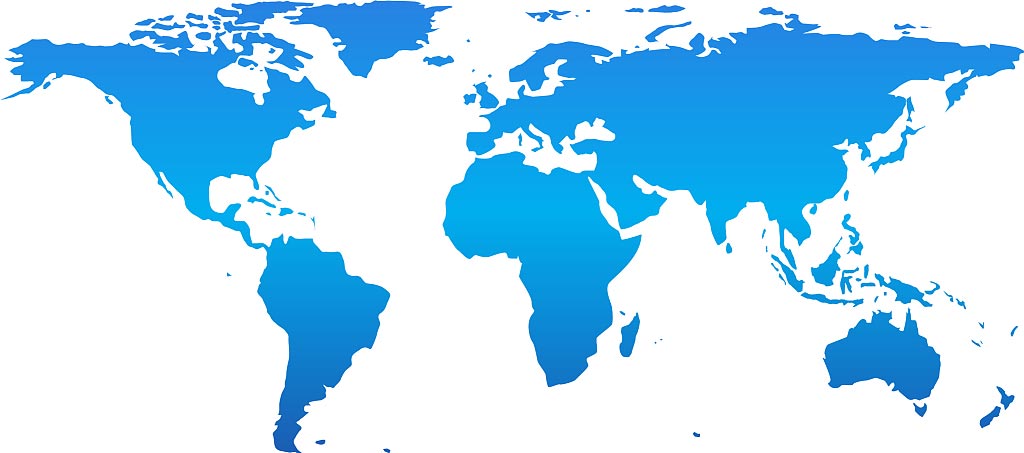 *Data from China Customs will be updated regularly
Overview of GTIN List from China Customs at Juy 2020

Overview of GTIN List from China Customs at August 2020
Action Plan:
Data sourced from overseas brand owners or suppliers is deemed as authentic, reliable, accurate and trustworthy by China Customs. Recently, subscriptions against the GTIN list have been made to ALL relevant GDSN data pools. It's sincerely hoped all GDSN data pools could encourage and guide your local brand owners or suppliers to publish their authentic product data to China Customs using your data pools. Hence, these data will be incorporated into GAC's standard database of GTINs as the benchmark for import declaration compliance to support the efficient and accurate customs clearance process.
For more detailed information and relevant guides, please see the key documents in the right column of this page.
Key Steps for Data Synchronization with GAC
Sign up with a GDSN-certified data pool provider if you are currently not a member of a data pool.

Subscriptions against the GTIN list are made to ALL relevant GDSN data pools. Visit GTIN List
GDSN data pools make data publication to GAC's GLN 6907777435643.

Publish data with the "GDSN mandatory" attributes and "GAC required" attributes. Refer to the GAC Attribute Guide.

If your data do not have values of all "GAC required" attributes, please first publish the core attributes below:

GTIN
Brand Name
Product Description
GPC
Net Content & Unit of Measure

Manage Catalogue Item Confirmation (CIC) Responses from GAC
Considering GDSN's benefits of providing any market the platform to share high-quality product information seamlessly, GS1 China will continue to widen new horizons for international data cooperation by leveraging GDSN and work closely with other GDSN data pools to share our common interest.
Any MO that is interested in data synchronization with GS1 China Data Pool or has any other inquiries, please directly contact GS1 China team with the following information.